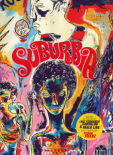 Comic-book adaptation of the mini-series by Luiz Fernando Carvalho and Paulo Lins, with comic adaptation by Pedro Franz.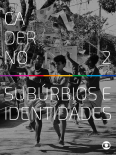 Suburbs and Identities
Caderno Globo Universidades
Regina Celia Reyes Novaes, Márcio Piñon de Oliveira, João Felipe Pereira Brito, Marina Henriques Coutinho, Luiz Eduardo Soares, Renato Luiz Pucci Jr, Paulo Lins, Karen Worcman, Maria Immacolata Vassalo de Lopes.
A multidisciplinary look at the suburban history and culture and its representation in the construction of the Brazilian social imagery. A reflection based on the Suburbia mini-series. The publication features articles by the above authors and interviews with Luiz Fernando Carvalho and Heloisa Buarque de Holanda, as well as the making of photos from the series made by the agency Imagens do Povo, from the Slum Observatory (Observatório de Favelas).