24, Nov — 2019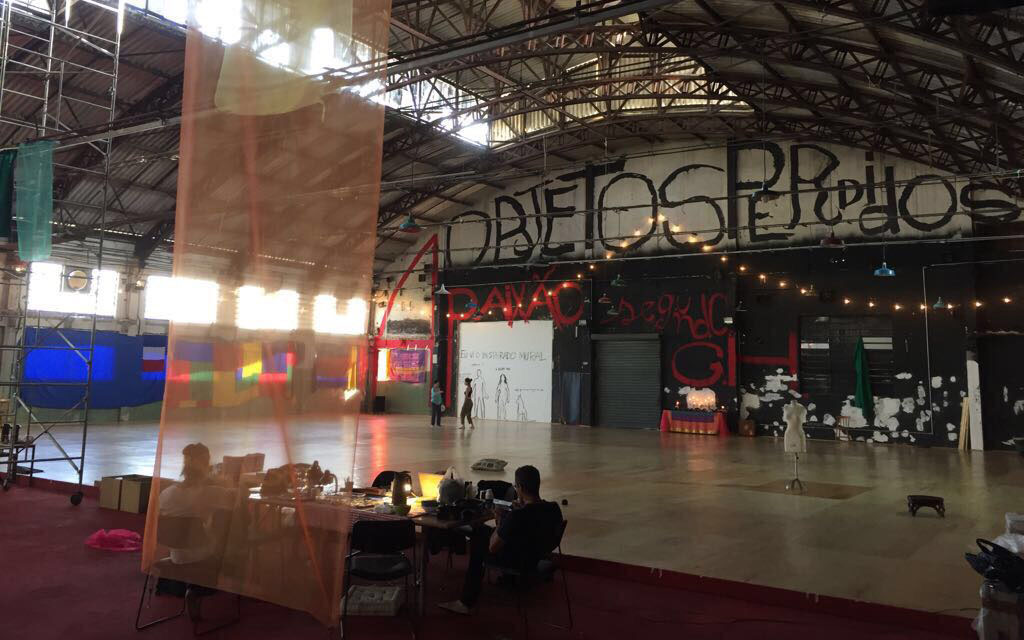 Galpão
24, Nov — 2019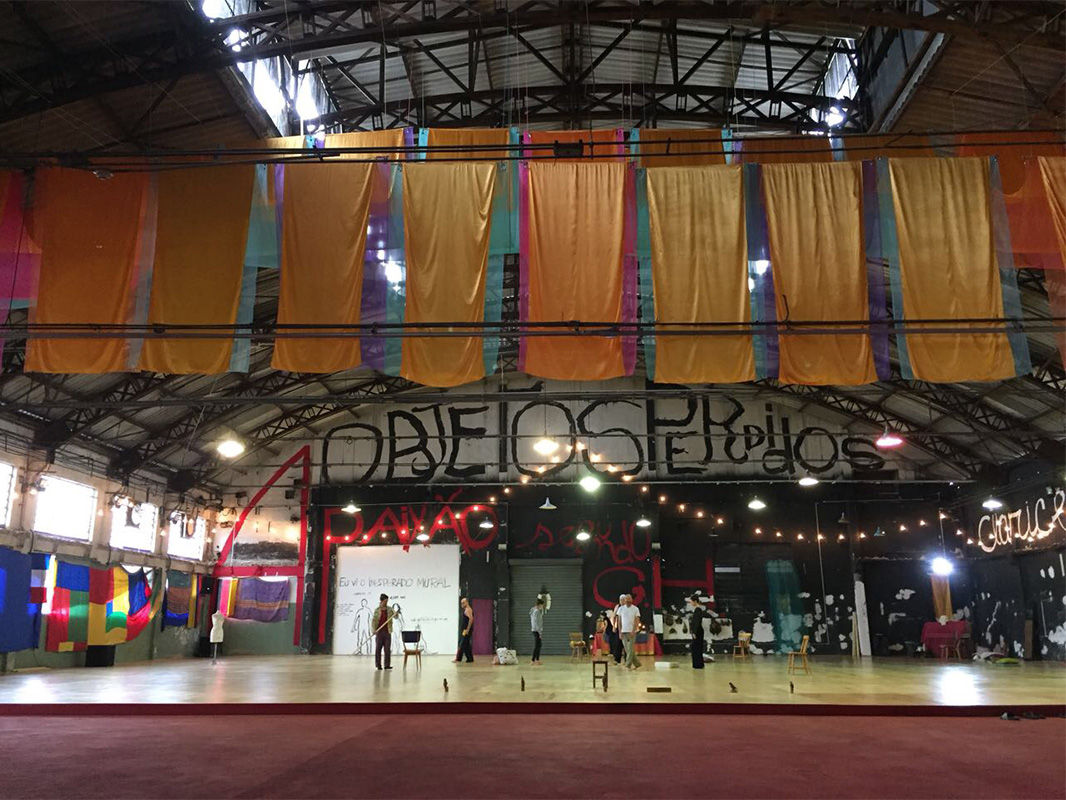 Producer Academia de Filmes completes director Luiz Fernando Carvalho's Galpão de Criação, in São Paulo, for his next projects.
24, Nov — 2019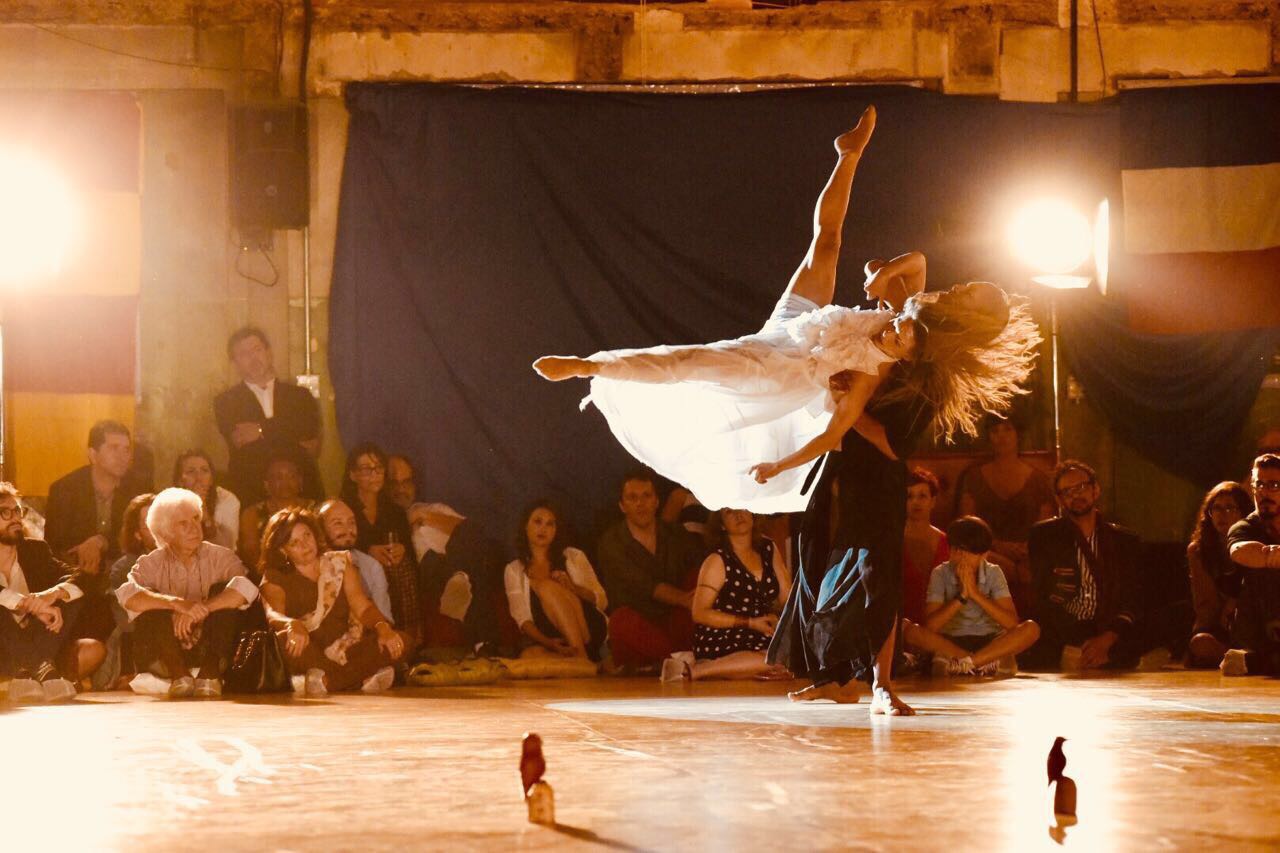 Maria Fernanda Cândido and choreographer Ismael Ivo participated in the opening concert of Galpão de Processos Criativos for the upcoming films of director Luiz Fernando Carvalho, in São Paulo
Music, dance, literature. These elements, which are part of Luiz Fernando Carvalho's creative process, made up the concert that marked the opening of the filmmaker's Galpão de Processo de Criação, where his next films, A Paixão Segundo G.H and Objetos Perdidos, will be produced, among others projects, in partnership with Academia de Filmes, in São Paulo.
Actress Maria Fernanda Cândido read excerpts from A Paixão Segundo G.H.. Bboy Taz Crewest had a street dance duel with classical music played by a violinist. Dancers performed to the music of the Mundana Refugi orchestra. And choreographer and ballet dancer Ismael Ivo, who will start in the movie Objetos Perdidos, performed with singer Marina de La Riva, who ended the night with a pocket show accompanied by eight Cuban musicians.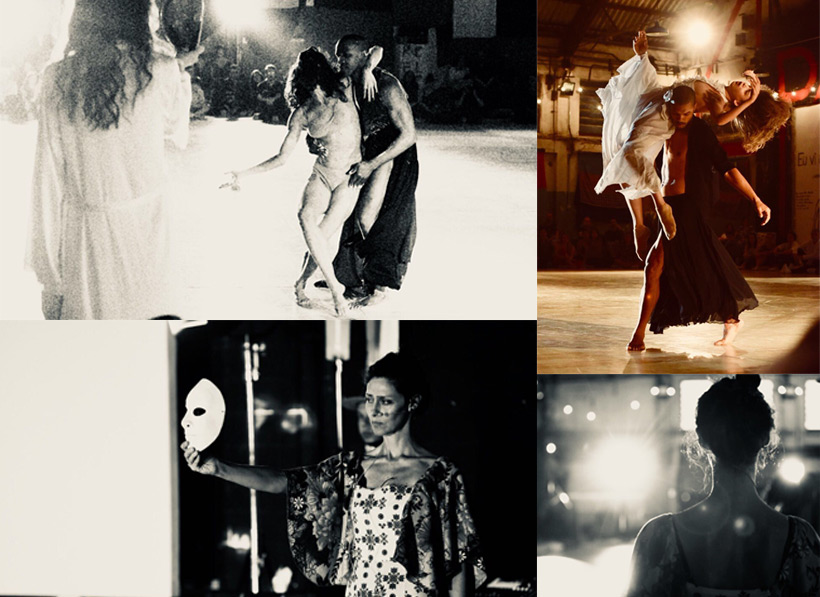 24, Nov — 2019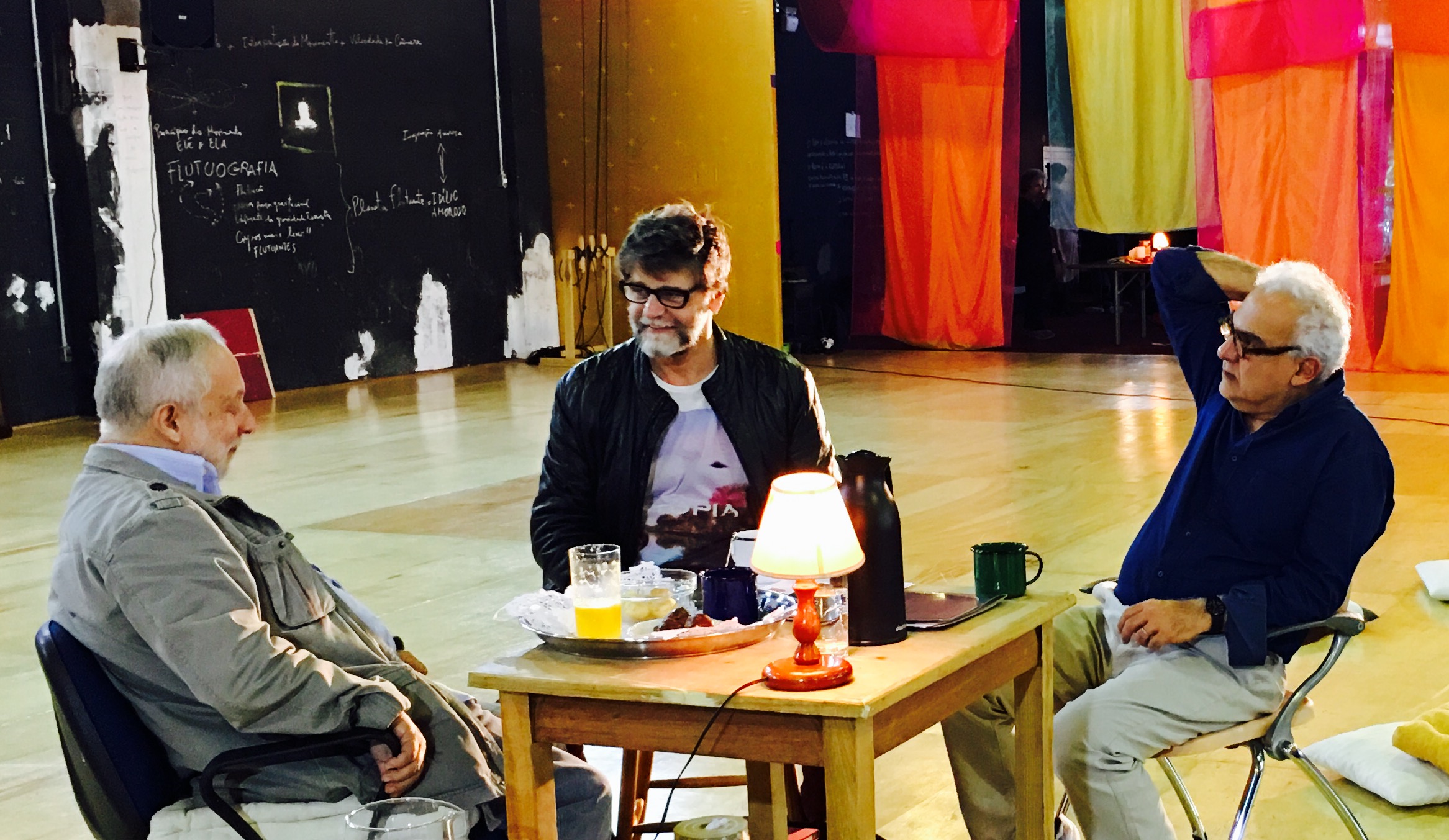 Director Luiz Fernando Carvalho promotes Theoretical Workshops with experts in work of Clarice Lispector, philosophers and psychoanalysts for the cast and crew of his next two films.
Director Luiz Fernando Carvalho held his cycle of Theoretical Workshops, where guests posed questions related to the filmmaker's next two films – Objetos Perdidos and A Paixão Segundo G.H. – from the homonymous work of Clarice Lispector.
Held at his Galpão Criativo, from May 22-30, in São Paulo, the workshops brought together philosophers, sociologists and psychoanalysts, who met with the Cast and Crew.
Philosopher Franklin Leopoldo e Silva closed the Theoretical Workshops on Wednesday with three hours of literature, philosophy and poetry.
Carlos Byington and Maria Rita Kehl presented Love-related psychoanalytic readings.
In the audience, cast, crew and guests such as writer Milton Hatoum, actors Selma Egrey, Matheus Abreu and Bruna Caram and the theater companies HiaTus, Riot, 19, Satirus, Digna and Brick.
Clarice Lispector specialists – such as Yudith Rosenbaun, Rafaela Zorzanelli, Flávia Trocolli and Nadia Gotlib, author of the writer's biography- and composer and essayist José Miguel Wisnik clarified aspects of the writer's Life and Work trajectory through themes such as the Sacred and the Transgression in literary language from the novel A Paixão Segundo GH, which will be filmed by the filmmaker, starring actress Maria Fernanda Cândido.
Completing the panels, Marc Berdet and Marcio Seligmann, specialists in Walter Benjamin, who presented reflections on the script of Objetos Perdidos, written by Luiz Fernando Carvalho himself.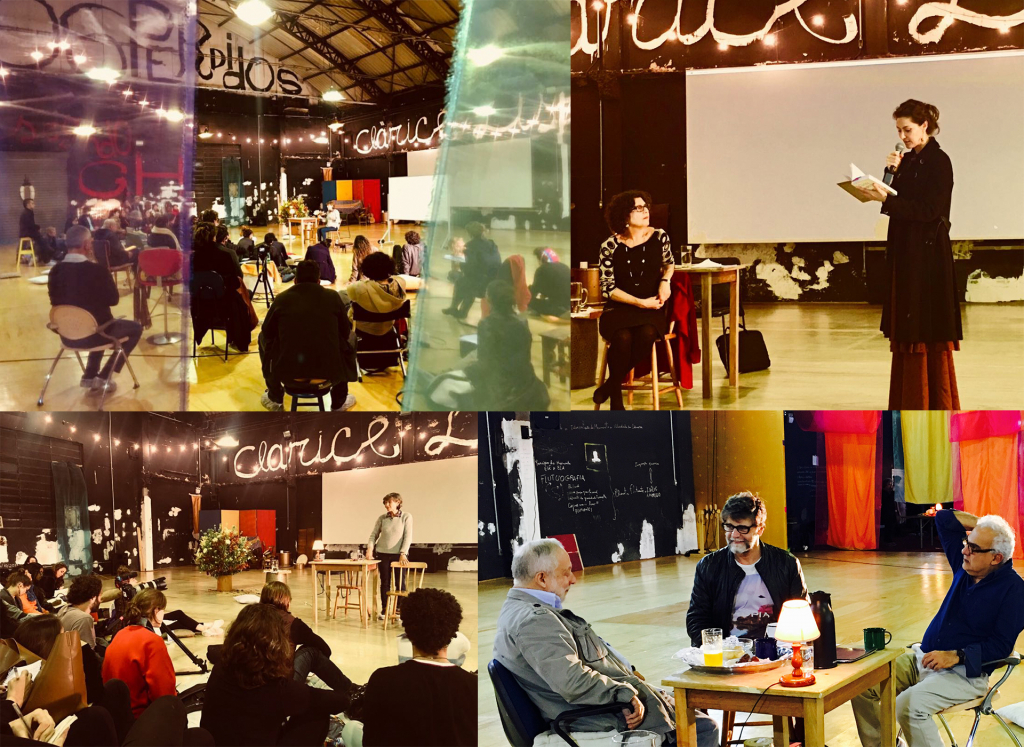 24, Nov — 2019
InterPoemas

Creative process of Brazilian poetry, conceived and performed by Luiz Fernando Carvalho
From 2015, director Luiz Fernando Carvalho created a project whose main theme is the great Brazilian poets and their relationship with actors' creative processes.   With the provisional name InterPoems, the series is still an open work, an aesthetic research under development.
The first two exercises may be checked for the first time on the director's official website. Cassia Kis presents Manoel de Barros's Retrato do Artista Quando Coisa; and Lima Duarte recites Memória, by Carlos Drummond de Andrade.
The aesthetics of these exercises are hyper realistic and refer to an ID photo. A sort of hyper-portrait, revealing the Actor as a Poem of his own – not just an interpreter, but constituting, through poetry, his own identity.
The director marks poetry as a fundamental element in the investigation of Brazilian identity and culture, as a provocative question of philosophical and anthropological reflection of the multifaceted face that constitutes us.